Möbius Gallery
Möbius Gallery is an open-source web-app for creating web galleries of Möbius Modeller scripts. The gallery allows visitors on the web to view and execute scripts in the gallery. For staff, secure log-in portal is provided.
Galleries are hosted in the cloud, on the Amazon Web Services (AWS) cloud computing platform.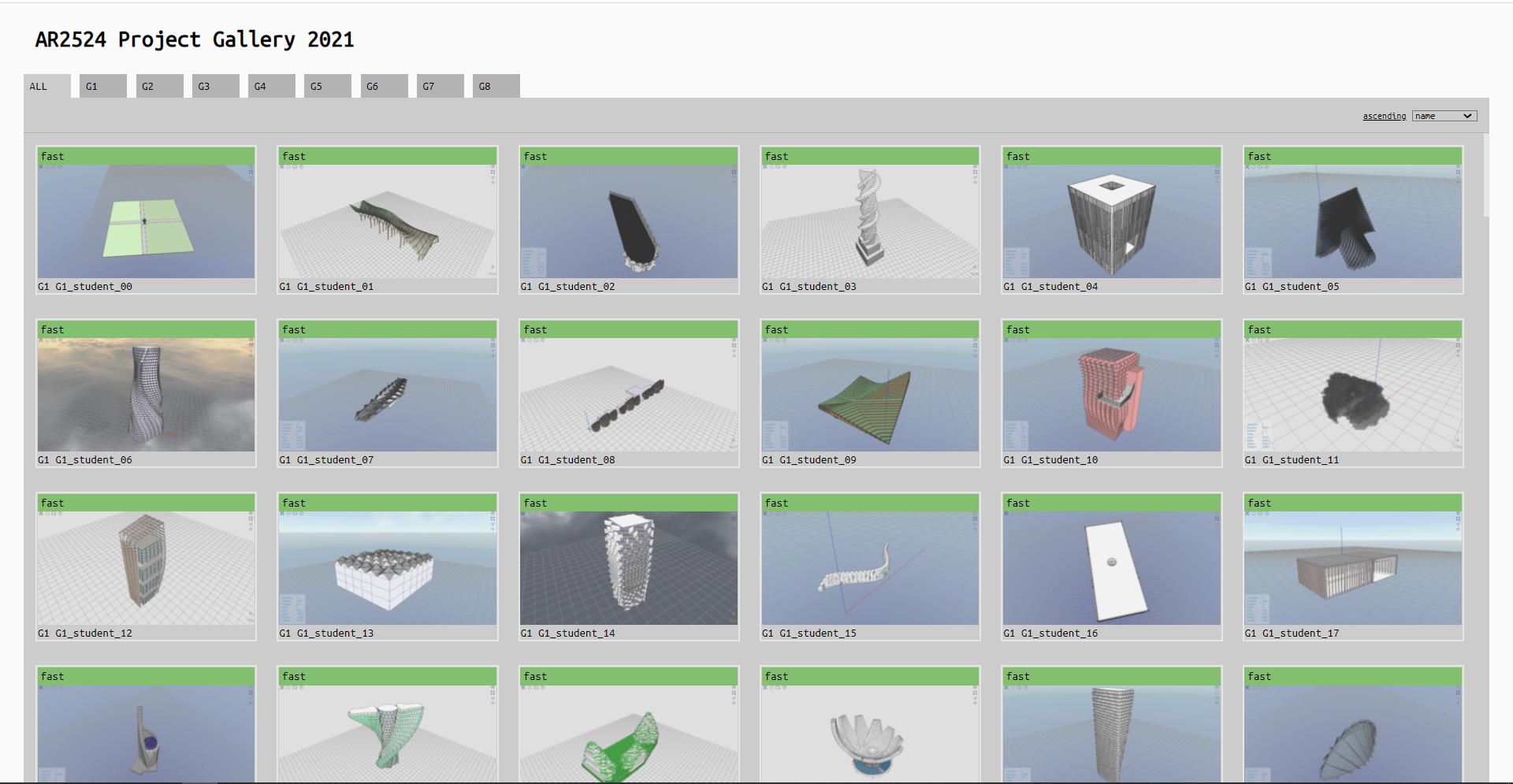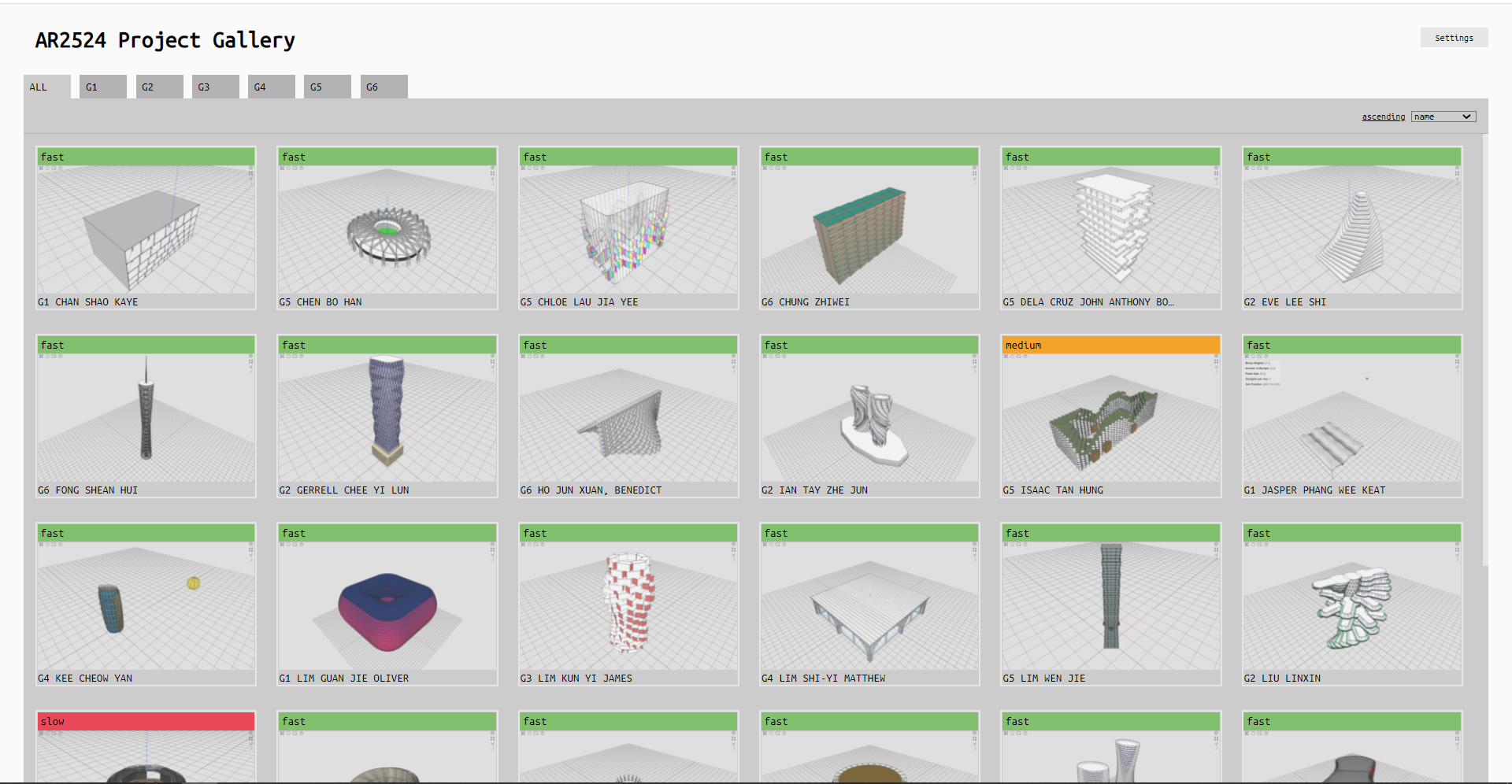 Examples of Möbius Gallery:
Möbius Galleries for AR2524 Spatial Computational Thinking
Source Code
Source code is available on Github.
Lead Developer (2021 - ongoing): Tung Do Phuong Bui
Developer (2019 - 2021): Derek Pung